Best Indian Albums of 2018
Indian alternative music's most soul-baring year, across hip-hop, electronic, rock and pop
While listening to Bengaluru prog rock band Rainburn's debut 10-track debut album Insignify it doesn't take long to hear the band's diversity and exponential dynamics come through. A concept album that follows a musician's search for purpose "" frontman Vats Iyengar portrays his angsty lyrics over the heavy ballad "Merchant of Dreams" and the Porcupine Tree leaning "Elusive Light." On "Purpose," the band present quite an interesting tune with a chunk of the track comprising only of A cappella vocal harmonies followed by the riff heavy fast paced "Suicide Note." Â Things simmer down on the hopeful "Within" while the record closer "School of Atlantis" has a bluesy undertone with an enjoyable groove. –David Britto
Stream 'Insignify' below.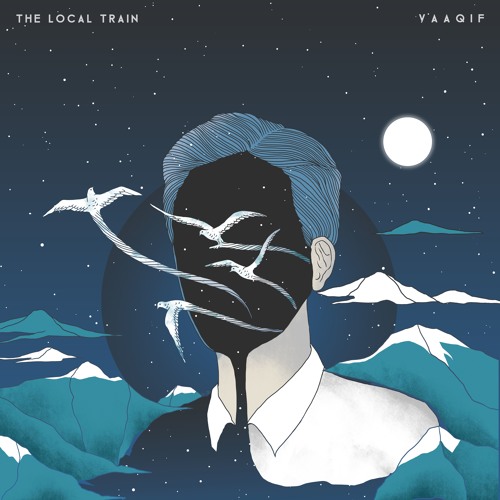 With their second album Vaaqif, New Delhi rockers The Local Train present head bobbing, distortion heavy guitar licks and pulsating drum parts on their eight-track release. The record opener, "Gustaakh" is a full ragged classic rock song while "Dilnawaz" has a slow build up with emotional lyrics. The acoustic friendly "Aaftaab" makes for a pleasing sing-a-long along with "Mizaaj" in which guitarist Paras Thakur presents a controlled solo. On the title track vocalist-guitarist Raman Negi showcases his sublime singing prowess. –D.B.
Listen to 'Vaaqif' below.

In the course of promoting his second album, New Delhi-based acoustic artist Dhruv Visvanath still has his sense of humor on stage to break the ice, and it helps because the songs on The Lost Cause seem deeply personal, or at least meant to be relatable. Alongside hooks and open-ended lyrics about journeying, introspection and relationships ("Wild," "Jungle," "Afterglow"), Visvanath retains his percussive guitar skills, but takes emotive songwriting to another level, aided by string arrangements from Mumbai-based Ajay Jayanthi. –Anurag Tagat
Listen to 'The Lost Cause' below.

Paradigm Shift, Sammukh
Mumbai prog band Paradigm Shift had shown their gruesome side in the music video for "Banjaara," the first single off their sophomore album Sammukh, but what came after a long wait turned out to be a thematic prequel to their djent-fusion 2012 album Coalescence. It still had chunky, angular riffs in all kinds of time signatures ("Saaransh," "Azaadi"), but also presented an enriched band who allowed keys and violin/strings in-charge Ajay Jayanthi his own space to make Sammukh poignant. –A.T.
Watch the video for "Banjaara" below. Stream 'Sammukh' here.
Enkore, Bombay Soul
Bombay Soul stands out as the most honest hip-hop record of the year. Mumbai-based rapper Enkore gets vulnerable with lyrics that take on mental health, his quarter-life crisis, Mumbai city and the Indian hip-hop community. New Delhi producer Sez On The Beat took over on production and surprised everyone by stepping away from his signature trap beats to experiment with smooth R&B, chill lo-fi blends and subtle desi instrumentals which he wove into "Soul," "Legend" and "Charsi Galli." Â –Riddhi Chakraborty
Listen to 'Bombay Soul' below.
In what has been an important year overseas — and continues to be, considering an India tour is yet to appear on the horizon — Indian-American band Skyharbor presented a long-awaited album to picky yet patient prog fans. Sunshine Dust seems like their moodiest most poignant album yet, signalling a band that's not afraid of whom they get compared to or what people think of their nu-metal moments like "Menace" and "Dissent" or reaching for poignant anthem-level glory on songs like "Dim," "Sunshine Dust" and "Blind Side." –A.T.
Listen to 'Sunshine Dust' below.

Bengaluru folk rockers Swarathma returned with their nine-track third studio album Raah-E-Fakira this year and have included quite a stellar batch of songs on the record reflecting the band's current state of mind. The album opens with a bang courtesy of the catchy title track; "Kaash" is a blissful acoustic driven track and on "Beta Sweater Pehno" there are howling violin parts by Sanjeev Nayak and a deliberately sluggish bass line by Jishnu Dasgupta. Some of the biggest highlights on Raah-e-Fakira is the band's profound vocal harmonies, their impressive use of acoustic and percussion instruments as well as their intricate arrangements allowing the songs to be versatile and dynamically pleasing. -D.B.
Watch the music video for "Raah-E-Fakira" below. Stream the album here.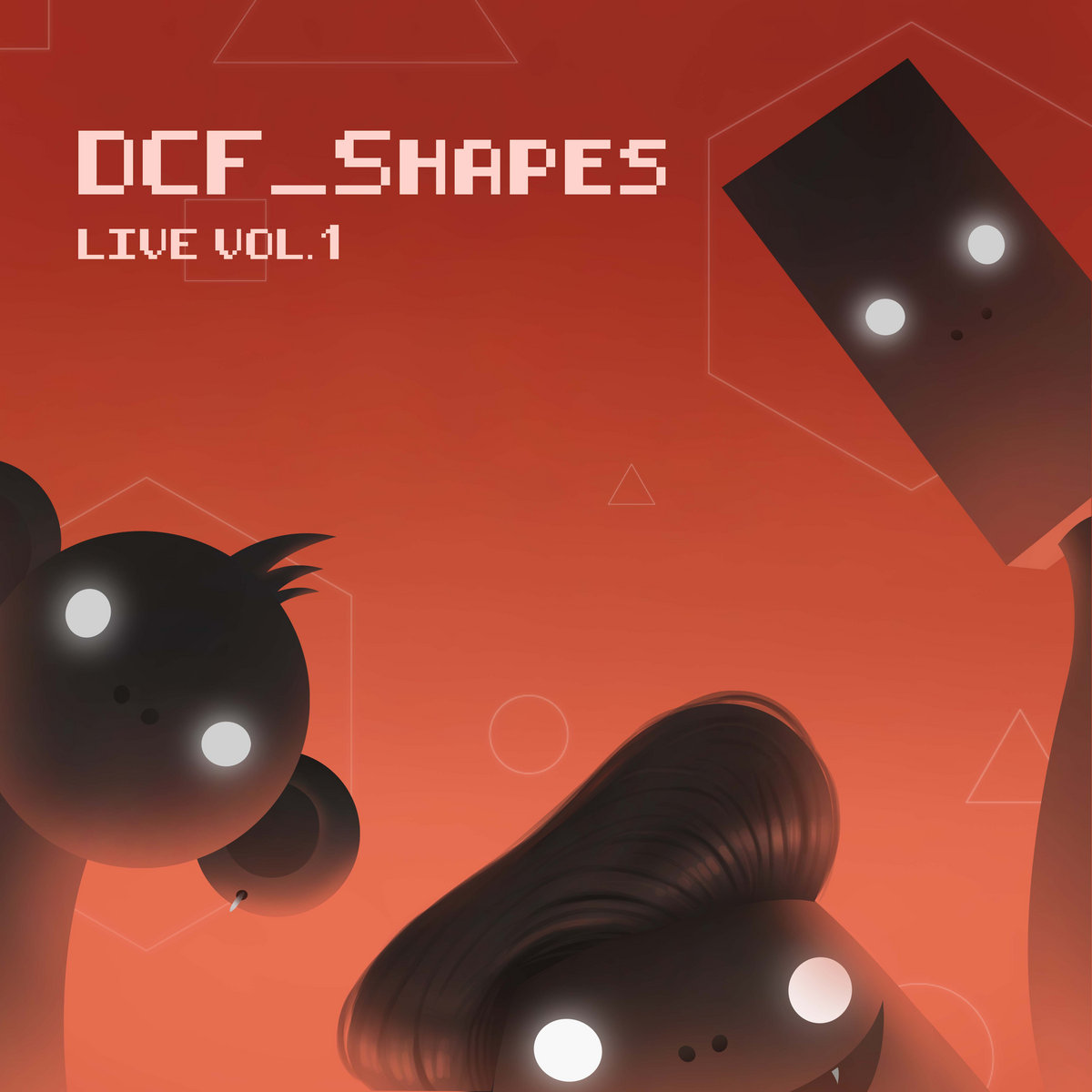 Electronica funk outfit DCF_Shapes which comprises members from Bengaluru, Mumbai and New Delhi; bassist Harshit Misra, keyboardist Bharath Kumar and drummer Lindsay D'mello have crafted a remarkably resounding live album titled Live Vol. 1. The record features some of the most talented artists from the country's independent music scene such as Pentagram's Randolph Correia aka Func, horn parts by saxophonists Rhys Sebastian D'souza and Ryan Sadri and rapper Bob Omulo aka Bobkat. The album is filled with tasty funk songs ("Chase," "Poke," "Funktastik"), the electronica intense "Glitch" and the swift modern jazz track "Speedy." DCF_Shapes have dedicated the album to the late Bengaluru-bred keyboardist Karan Joseph. –D.B.
Stream 'DCF_Shapes Live Vol. 1' below.

Gabriel Daniel, Conflicting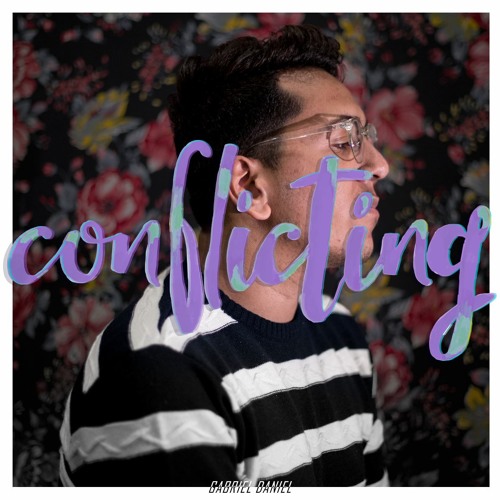 In the year of singer-songwriters captivating audiences across living rooms and festival stages alike, no one has a quiver in his voice like Bengaluru-based Gabriel Daniel. With help from bassist Akshat Kavidayal and drummer Ajit Singh, Conflicting showcases pain, joy, loss and love with a somewhat Christian undertone. From offering tempered comfort ("Season," "You Are Found") to bright riffs ("Familiarity") and math-rock inspired patterns, Daniel shines best when he's finding his way around his anxieties, building up brilliantly on the closing track "Distant." –A.T.
Listen to 'Conflicting' here.
New Delhi-bred singer-songwriter Raghav Meattle's eight-track debut is a breath of fresh air with its folk rock-tinged pop. While Songs From A Matchbox is exactly the kind of record we expected from him, it manages to surprise us with little twists "I'm Always Right" is a little country-inspired turn on a complaint against authoritative figures while lead single "She Can" is a sweeter take on the genre. There are points where the record's tracks seem to blend together but "Two Left Feet" manages to break the monotony with Meattle's prog and metal influences sneaking in. –R.C.
Listen to 'Songs From a Matchbox' below.

Tags: